Announcements - General
Chinese American History Tour in Manhattan
Feb 18th 2023 - FLCA organized a Chinese history tour in Manhattan:
11:00AM Visited Museum of Chinese in America

12:30PM Lunch at Chinatown

 2:30PM Watched performance Memorial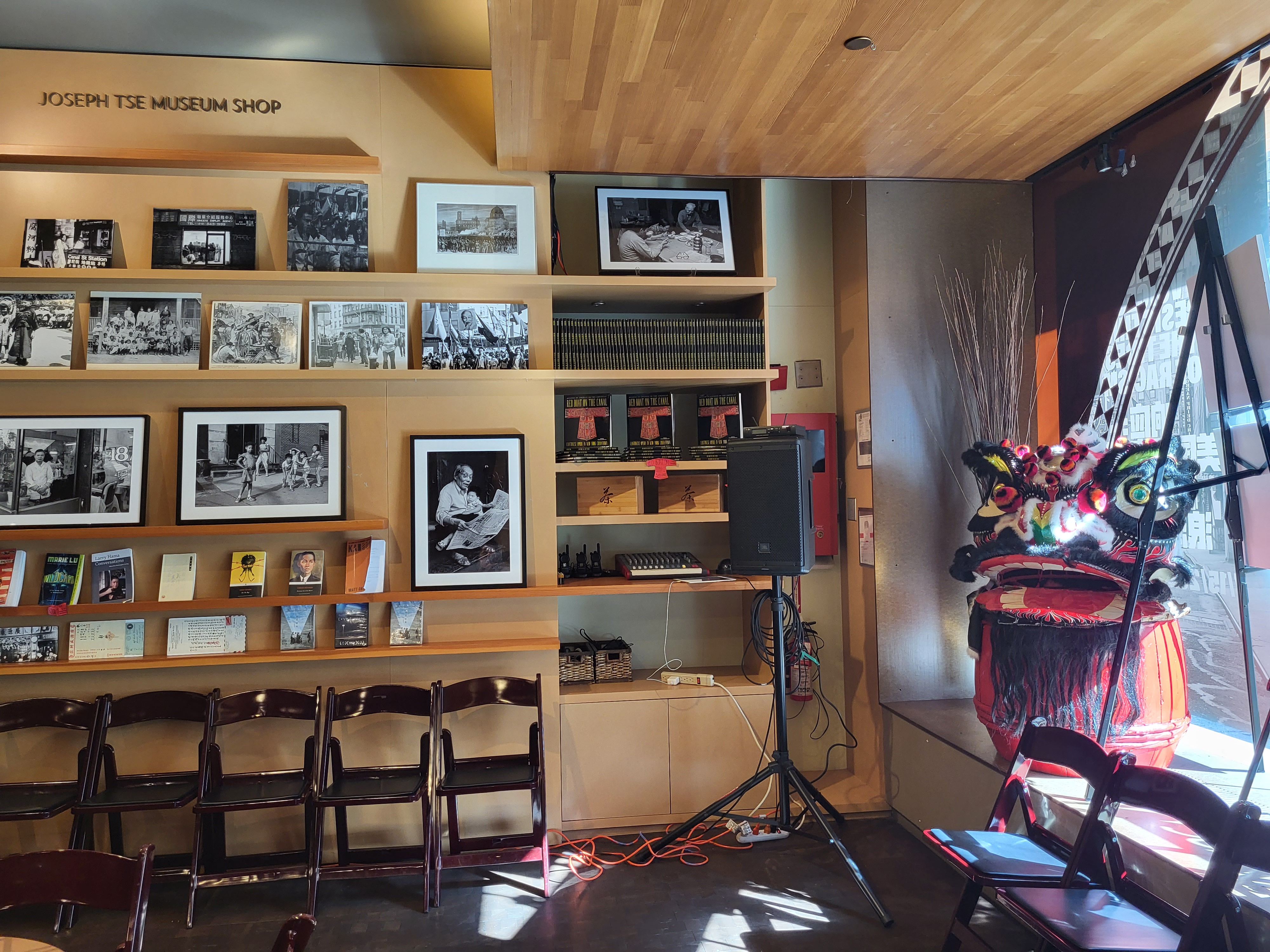 Museum of Chinese in America (MOCA) aims to engage audiences in an ongoing and historical dialogue, in which people of all backgrounds are able to see American history through a critical perspective, to reflect on their own experiences, and to make meaningful connections between: the past and the present, the global and the local, themselves and others. The museum moved to 215 Center Street in 2009 and has about 14,000 square feet space. Its collections are mainly artifacts from Chinese families in the United States in the past 200 years, including: news reports on Chinese people, faded signs, sewing machines, used washboards, irons that used to be heated by fire, hand-embroidered slippers, scales used for gold panning, some yellowed family photos etc. From the life of the Chinese during "Chinese Exclusion Act" in the United States to the present, you can imagine the blood and tears of the Chinese in the United States... The collection also highlights various fields where Chinese made great achievements, including: martial arts star Bruce Lee, the first Chinese-American state governor Gary Locke, the first Chinese-American Secretary of Labor Elaine Chao, cellist Yo-Yo Ma, the first Asian-American rapper Jing Ouyang who signed with a major U.S. record company…
It's unfortunate that On March 23, 2020, the collection warehouse of MOCA suffered a fire. Nearly 85,000 precious artifacts were soaked by water during the rescue process, making it difficult to restore.
Everyone carefully reviewed various collections in the museum one by one, felt the hardships of the Chinese Americans in those years, and was also moved by the spirit of the Chinese who struggled and reborn from the challenges. This is a place worth visiting for all Chinese. The younger generations need to understand the roots of residual issues from history, and make persistent efforts to open up a new chapter.
Memorial was performed by five characters with distinctive standpoints and personalities. It embodied the doubts, obstacles and beliefs encountered by Chinese-American designer Maya Lin when designing the Vietnam Veterans Memorial in the United States.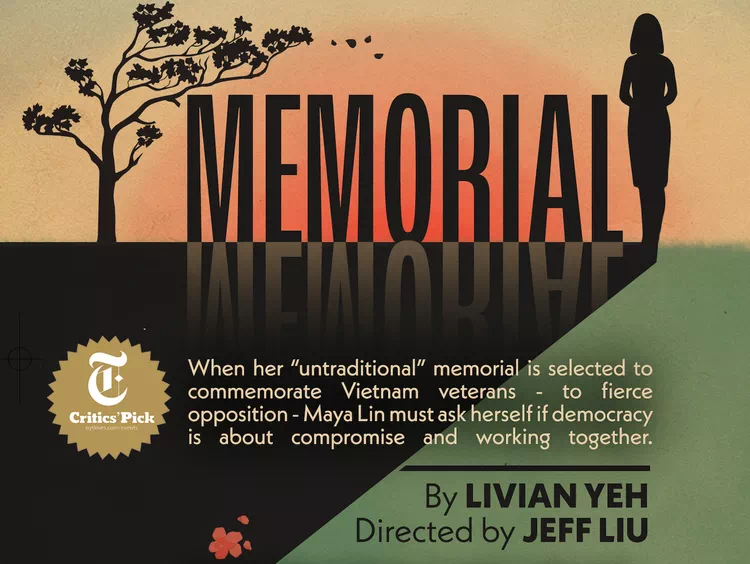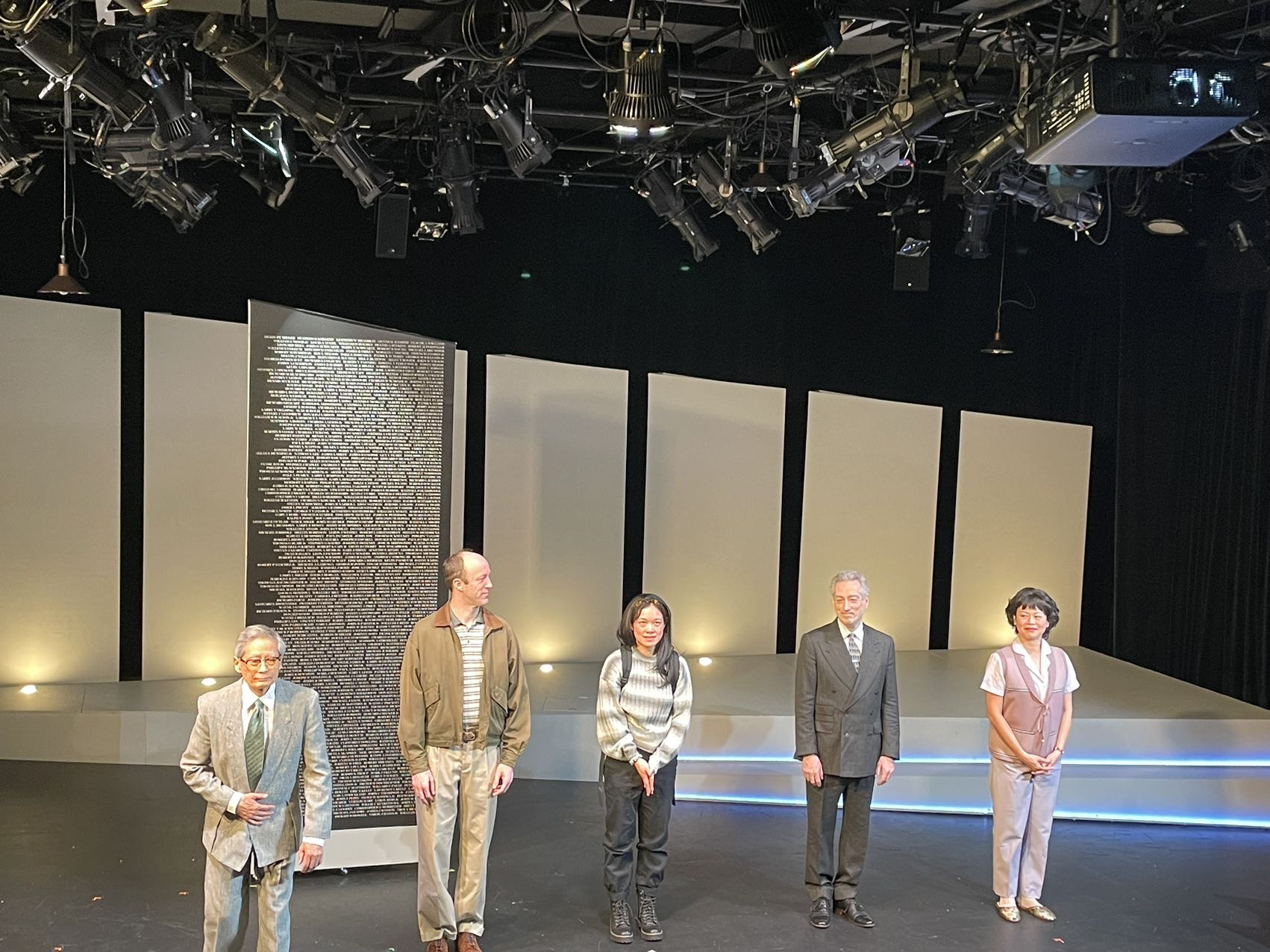 Disaster Relief for victims in Turkey and Syria
Feb 10th - Feb 21st - After the 7.8-magnitude earthquake in Turkey and Syria, FLCA launched a campaign to collect relief supplies for the victims on February 10. By February 12, our members delivered abundant relief supplies, including toiletries, hygiene products, bedding, clothing, hats, scarves, gloves, baby milk powder, diapers, sleeping bags, tents, etc. After the advance team confirmed that the designated collection site was open on that day/Sunday, FLCA delivered supplies right away. The staff on-site was so grateful and said "Xie Xie" to FLCA board members in Mandarin.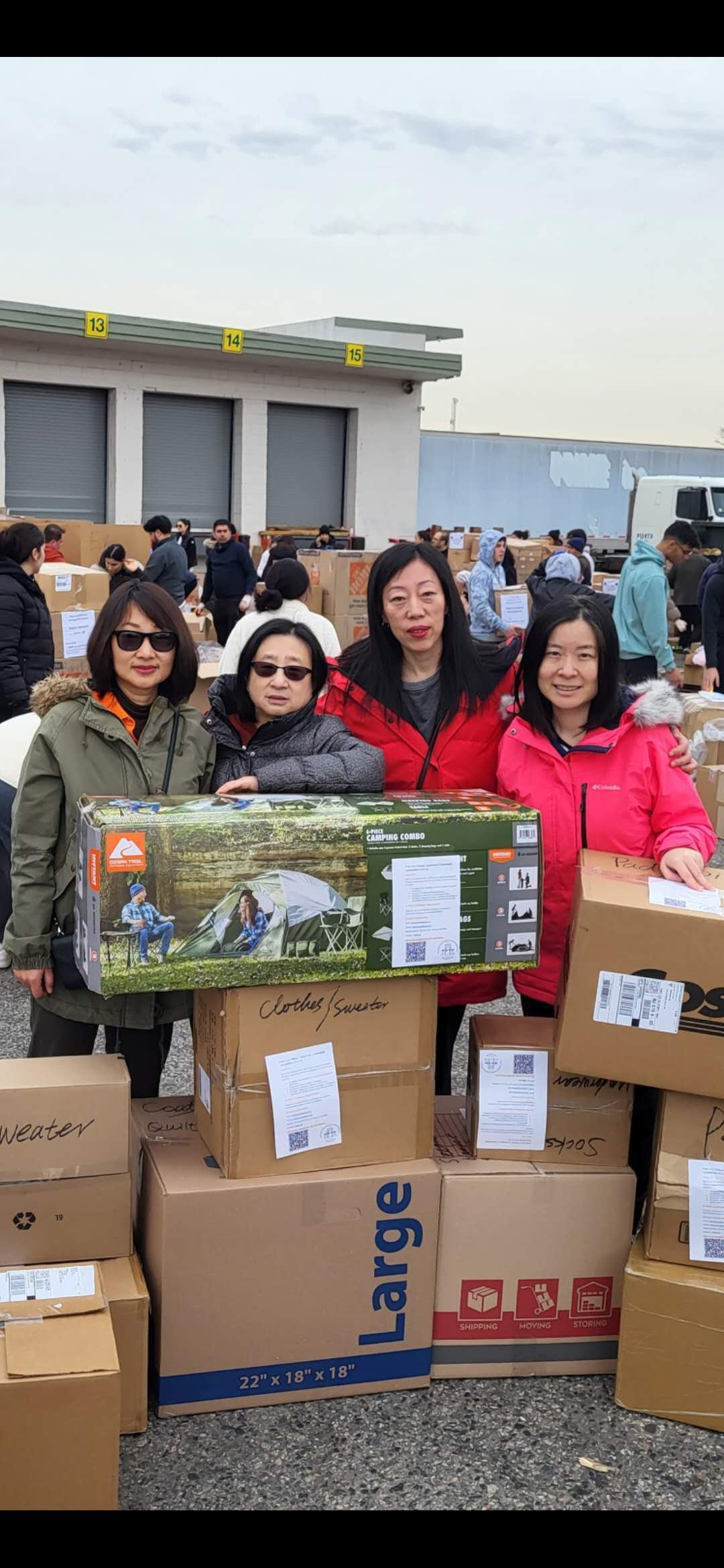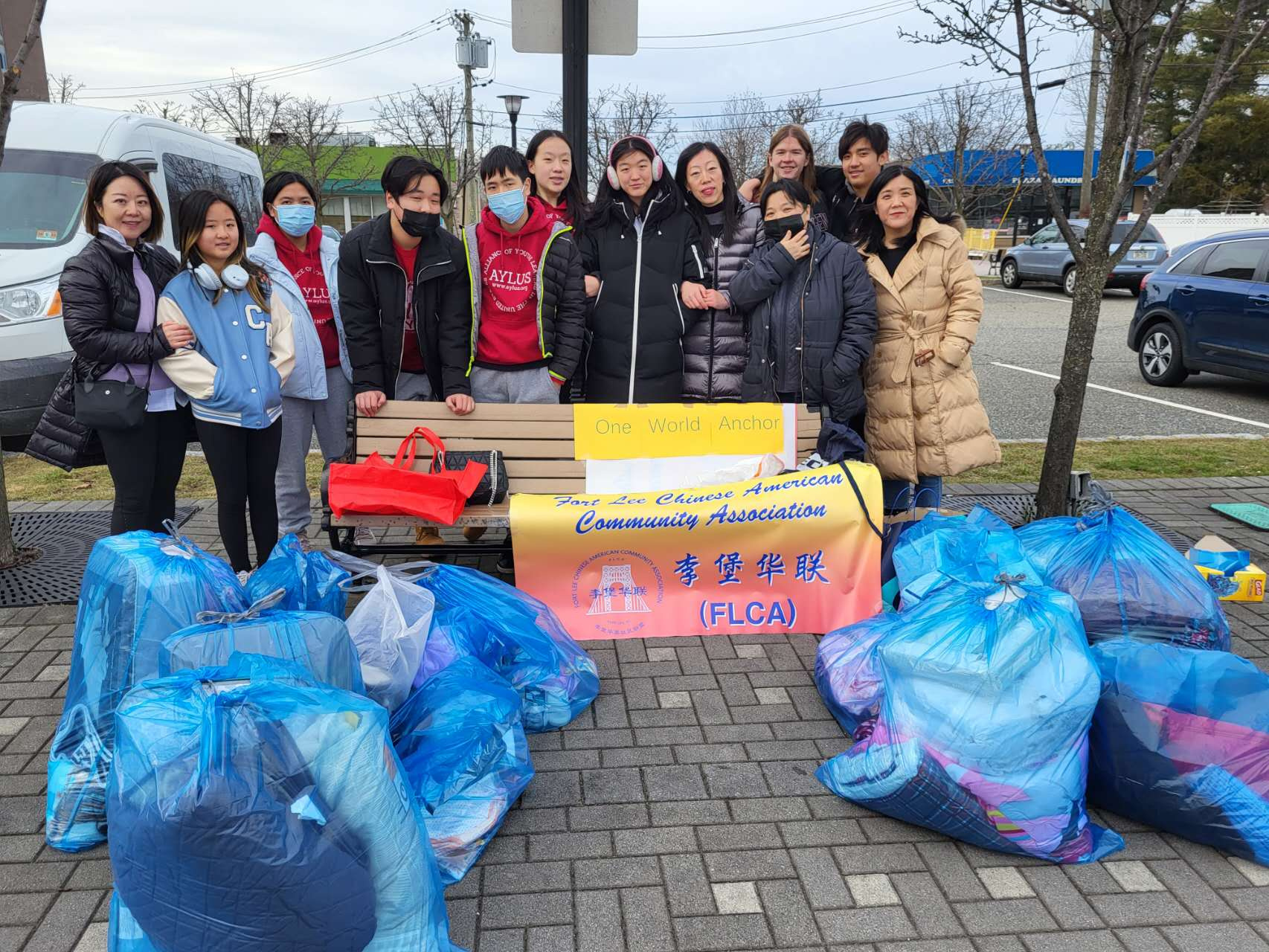 On February 17th, FLCA confirmed a new donation channel through Paterson Mayor's Office: https://njearthquakerelief.org/. Subsequently, on February 19th, a joint collection event for disaster relief was held with One World Anchor, and the materials were delivered to Mayor Paterson on February 21st. Many thanks to our kind and generous members who sent love in the cold wind! Also thanks to all the student volunteers for their support!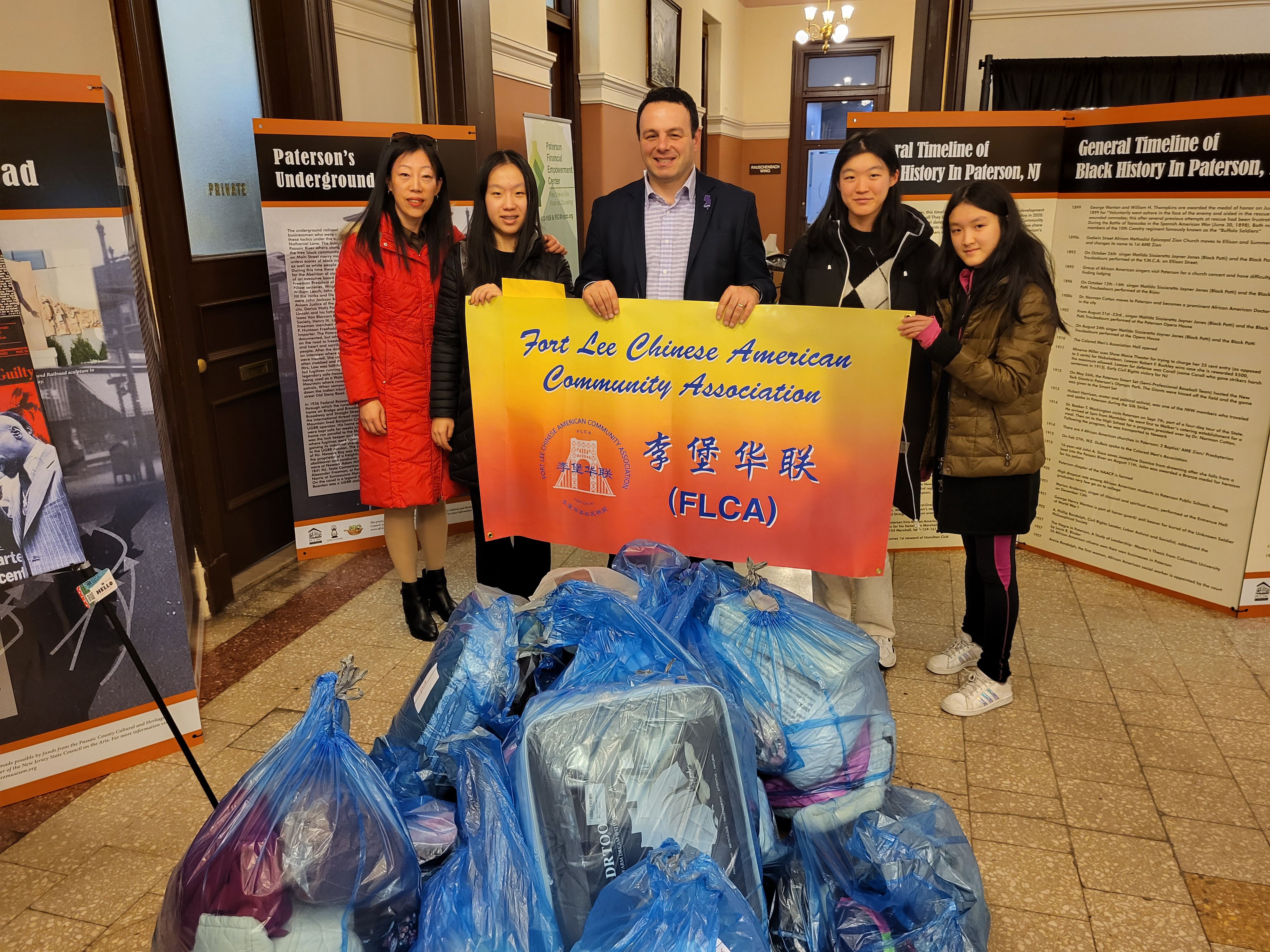 Lantern Festival Celebration
Feb 3rd 2023 - The cold weather of minus 10 degrees did not stop everyone from participating in the Lantern Festival Celebration held by FLCA. About 150 friends attended the event. FLCA prepared many games, including Lantern Riddles, Drumming and Passing Flowers, I Do You Guess, Song Singing, Radish Squat, Taboo and so on. Everyone had a fun night!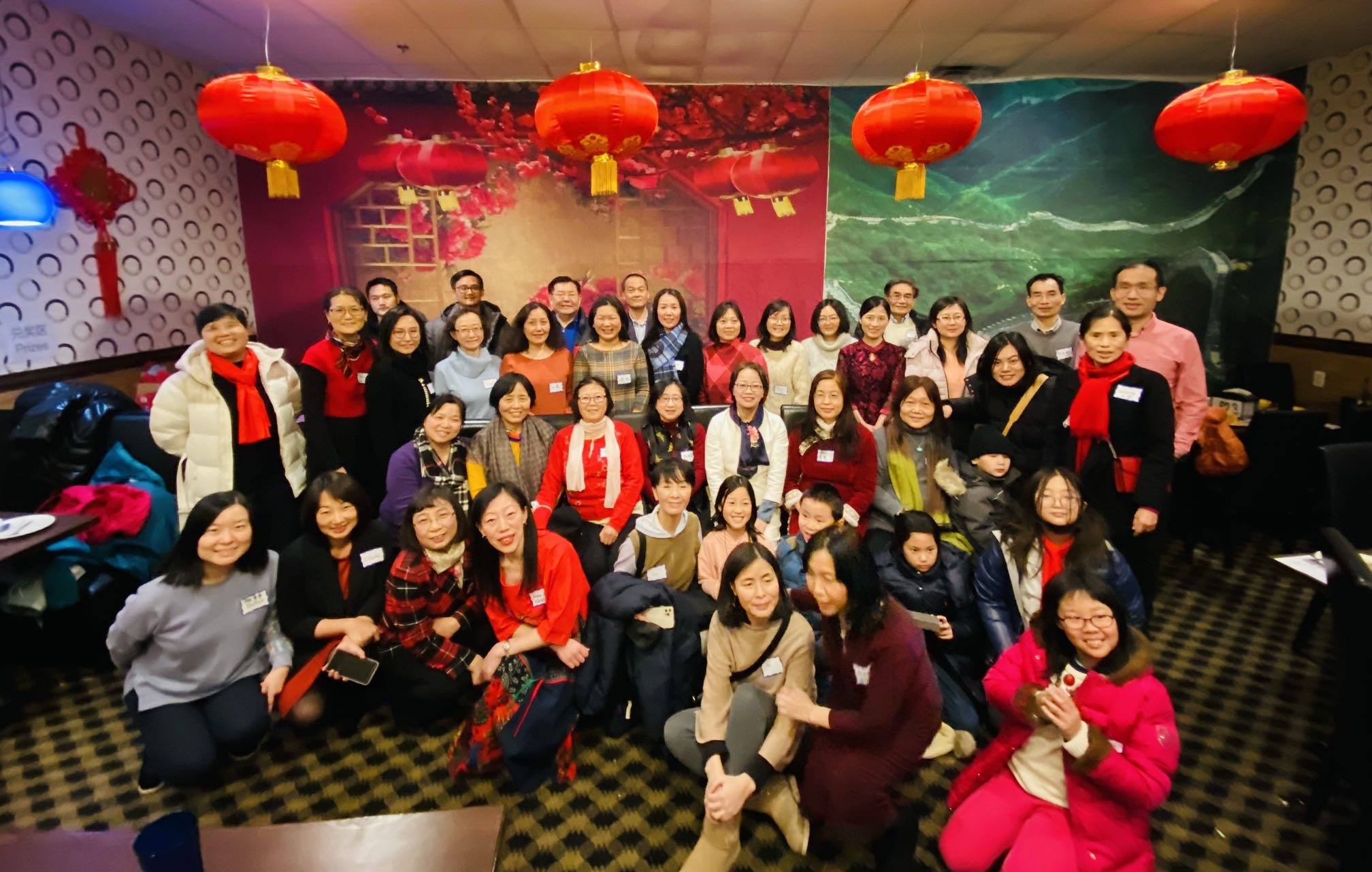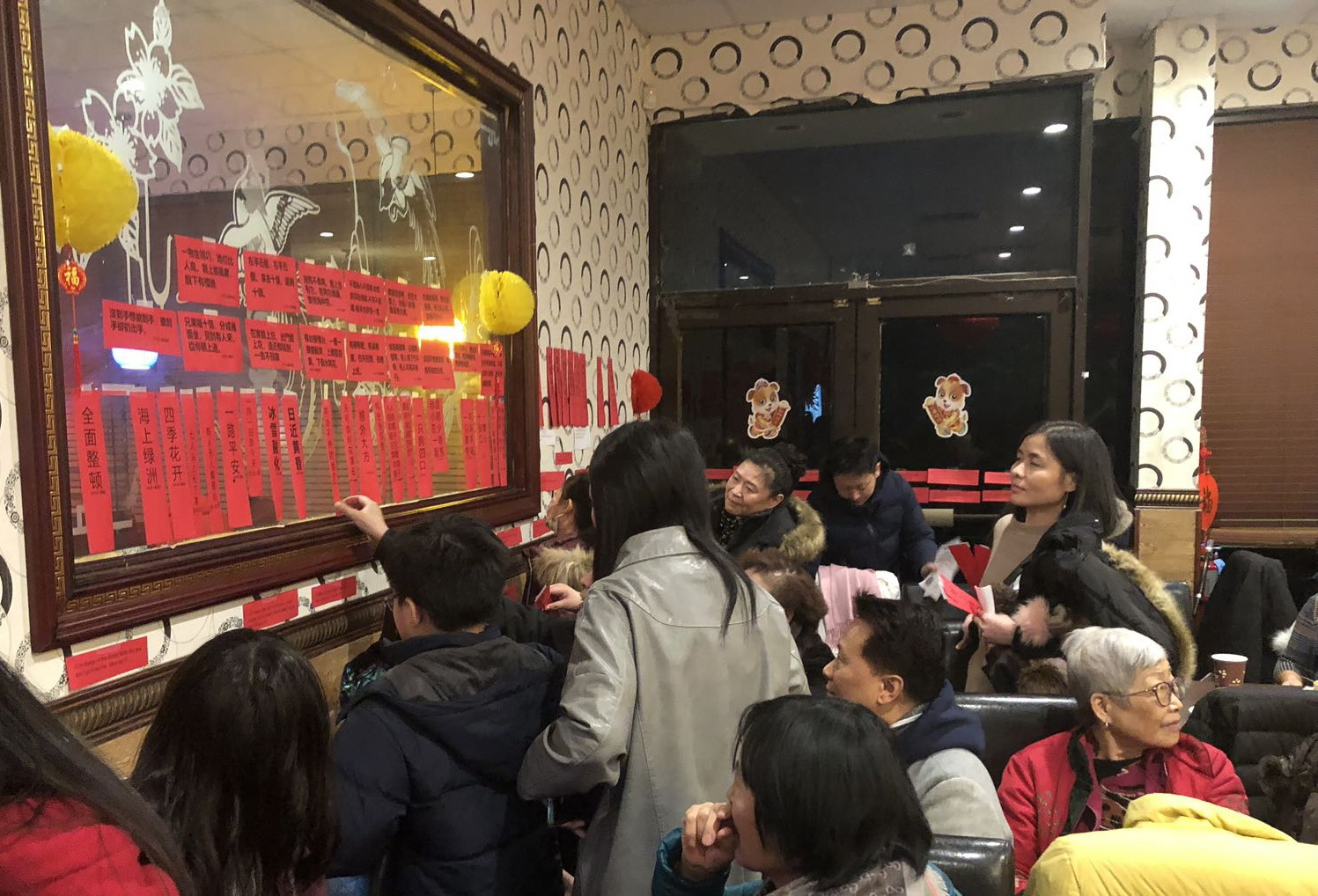 2023 "My Chinese New Year" Drawing Contest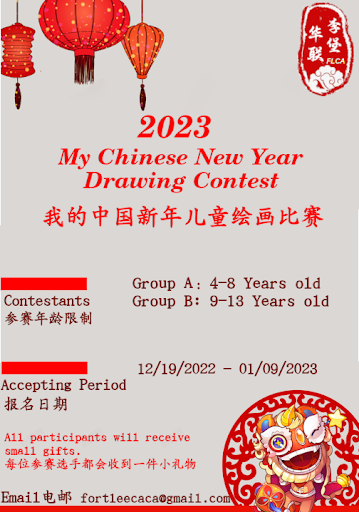 Jan 20th 2023 - FLCA organized "My Chinese New Year Drawing Contest" from Dec 19th 2022 to Jan 13th 2023, as part of the Lunar New Year celebration. More than 20 contestants submitted their creative and festival art. The goal was not the contest itself, but for the children to shine and showcase their talents. 
On Jan 20th 2023 evening, awards were presented to contestants in person by FLCA Board Members. Everyone received a certificate of participation. One contestant from each age group was selected to win the Certificate of Excellence.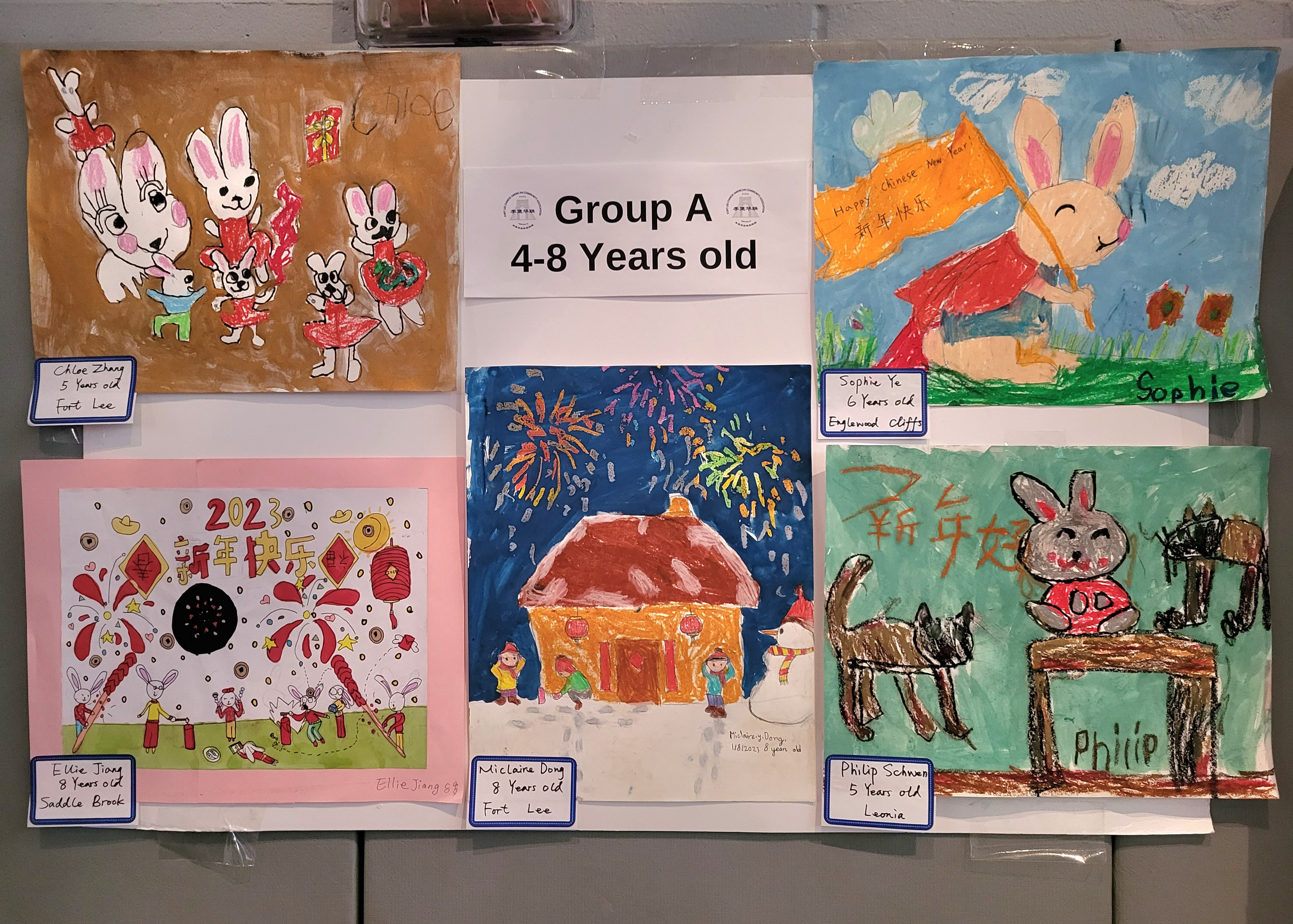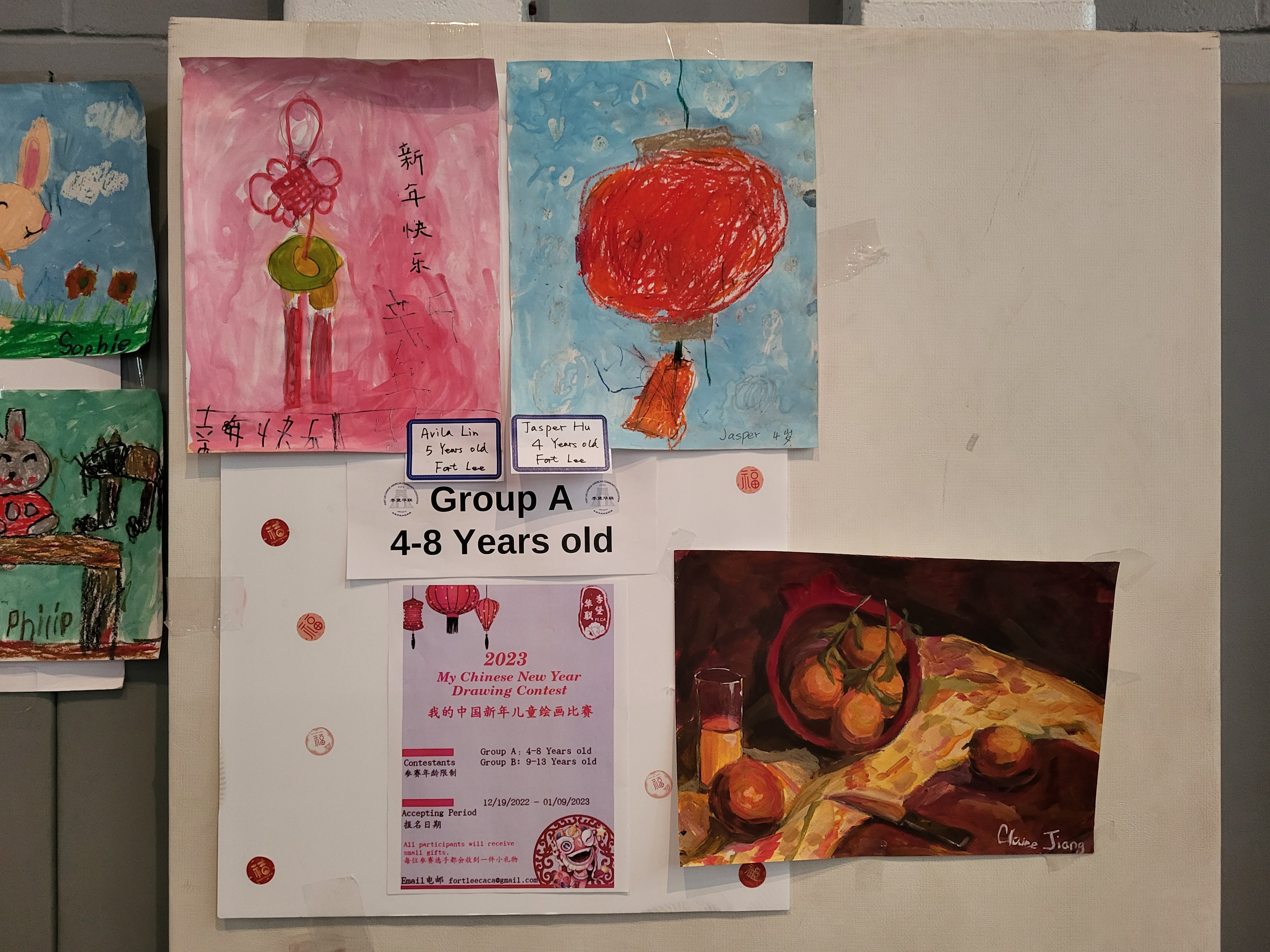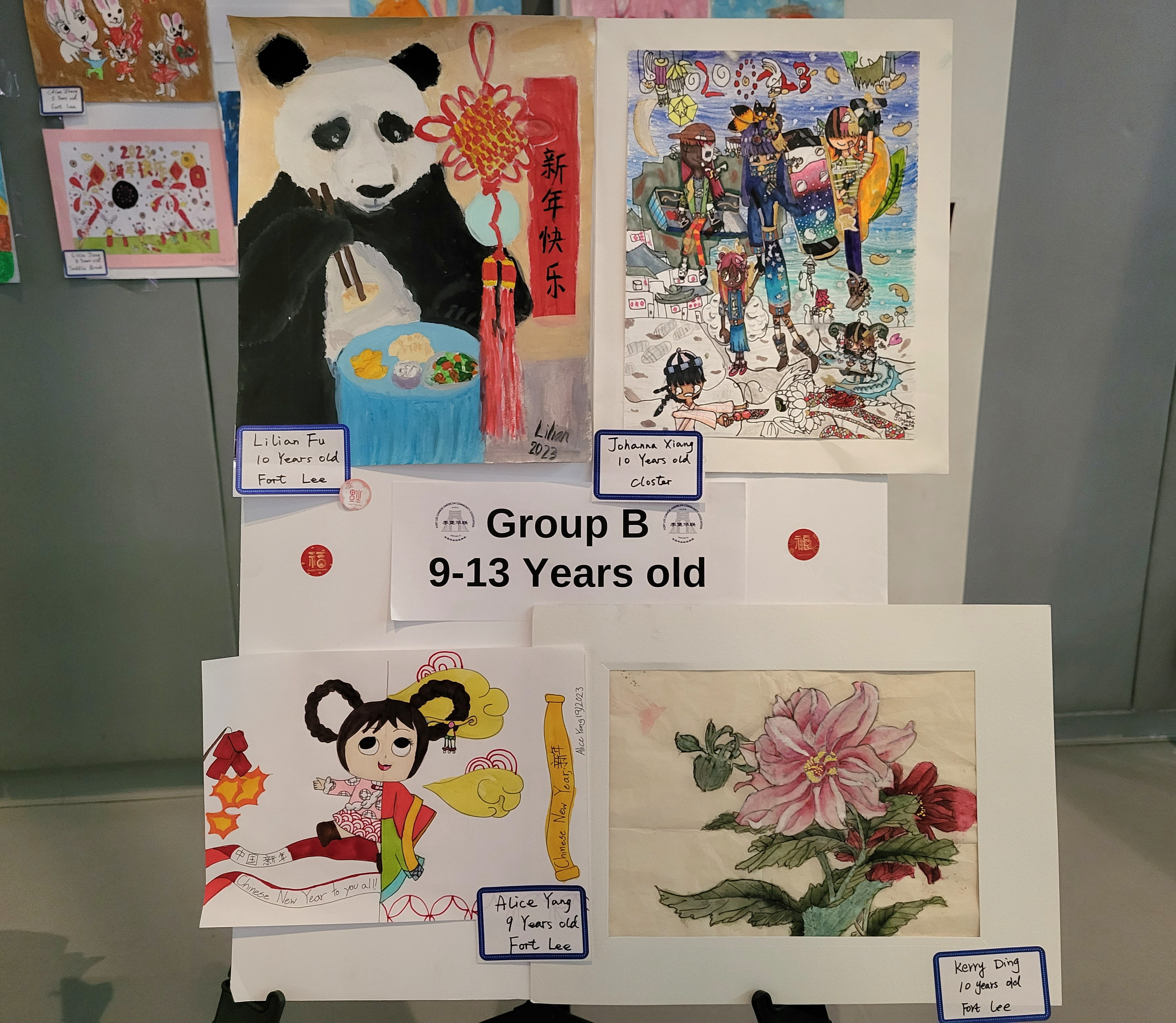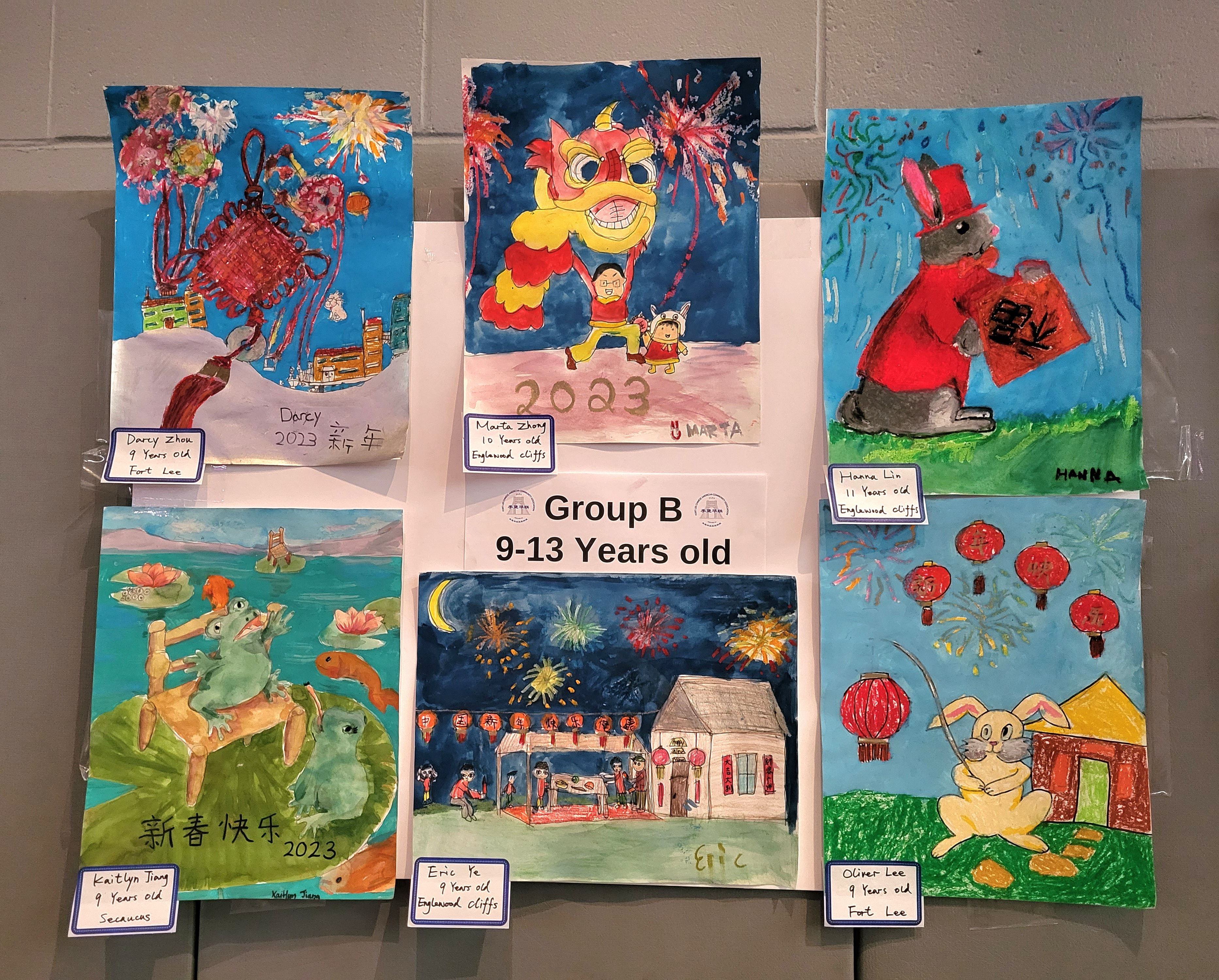 1/15/2023 Lunar New Year Celebrations at American Dream
Jan 15th - FLCA partnered with CAFC to join the series of Lunar New Year celebrations at American Dream Mall, the largest indoor shopping and entertainment complex in NJ.
FLCA  arranged two performances: Spring Festival Overture by Fort Lee Mini Band formed by students from the middle school and various high schools; Sichuan Opera with face changing technique by Xiping Wei, a highly sought-after performance in China in which the performer switched multiple face masks abruptly, symbolizing different characteristics and roles in the play. Both performances were well received by the audience. 
In addition, FLCA set up two exhibit stations:
Giving away Fu (good luck) door sign and paper cutout examples; explaining different styles of Chinese traditional clothing; 

Dumpling making experience. Both adults and children tried making dumplings for the first time and had fun!
Collectively, there were a variety of performances and activities ranging from tea ceremony, calligraphy, traditional instruments, chorus, Huangmei opera, dancing, diabolo etc. The event attracted thousands of audience in the mall across three floors and was extremely popular.
2023 Fort Lee Public Library Lunar New Year Celebration
Jan 14th - It was the preliminary eve of the 2023 Lunar New Year. More than 1500 people attended the Lunar New Year celebration at the Jack Alter Fort Lee Community Center organized by the Borough of Fort Lee and the Fort Lee Public Library.  
FLCA called our membership to donate gifts and funds to the event. In addition, FLCA brought in top-notch performances to the event.
After Mayor Sokolich gave the opening address, the performances began and rotated amongst Korean, Chinese and Vietnamese programs. Eye grabbing lion dance started right from the gym entrance, following exciting drumming and gonging rhythm. The audience stood up and surrounded performances to take close photos all the way to the stage. 
FLCA invited and arranged the following Chinese performances to the event:
Ms Melody's Children Chorus - Listening to the Mom

Musical saw performance by Liming Chen, a top performer from China - My Motherland and I; The Beautiful Spanish Girl

Folk dances by

Purple Swans

who masters folk dances from various ethnic groups in China and performed at various large scale events, including Mayo Performing Art Center last year - Wanquan River and Water Splashing Fest.

Spring Festival Overture by

Fort Lee Mini Band

formed by students from the middle school and various high schools.

Adult chorus by

Edison Chinese Chorus

that is well known in south NJ and has performed at over 200 events - Happy New Year, Reunion, A Beautiful Place
2023 New Year Party
Jan 1st 2023- FLCA and CAFC (Chinese American Family Coalition) co-hosted a New Year celebration. It was the first large-scale in-person event for the Fort Lee Chinese community since the pandemic and was well received by families and different generations.
At 2:30PM, more than one hundred people arrived at the CAFC's office in Leonia and were seated around the floor. Presidents of both associations greeted the audience and then introduced to the audience principles and key management members of each association.
The performances exhibited a variety of unique Chinese performing arts, including a tea ceremony, Guzheng, Musical Saw, Beijing Opera, Tibetan ethnic dances, cheongsam dance, jingling rhythm and children's chorus. The last performance by Fort Lee Mini Band that was formed by students from the middle school and various high schools. Even though they only rehearsed the iconic Spring Festival Overture over a few weekends but presented the whole song gracefully and brought abundant festival atmosphere to the audience. Lastly the group enjoyed artistic and delicious traditional dishes brought by attending families.