Announcements
Chinese American History Tour in Manhattan
Feb 18th 2023 - FLCA organized a Chinese history tour in Manhattan:
11:00AM Visited Museum of Chinese in America

12:30PM Lunch at Chinatown

 2:30PM Watched performance Memorial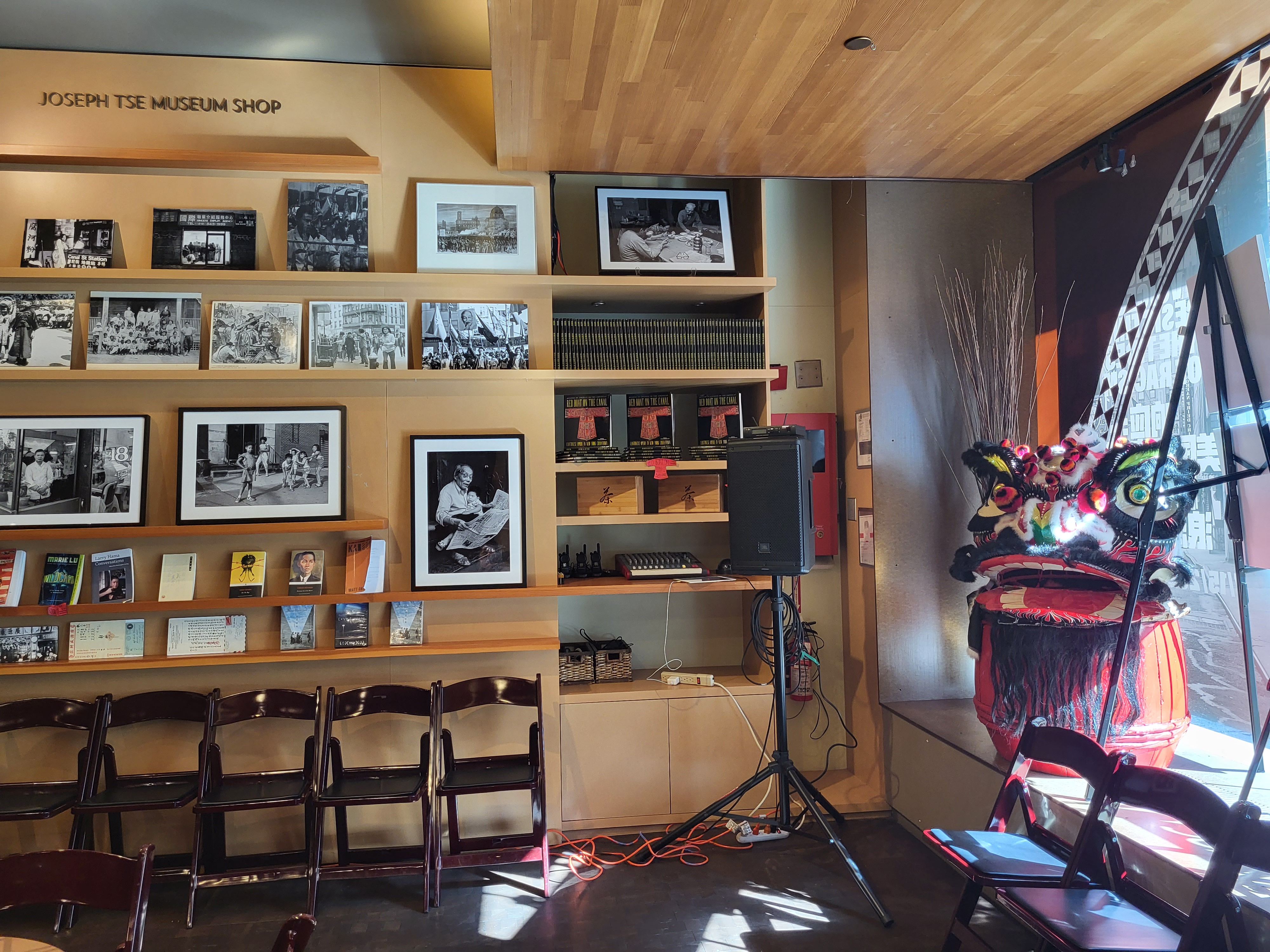 Museum of Chinese in America (MOCA) aims to engage audiences in an ongoing and historical dialogue, in which people of all backgrounds are able to see American history through a critical perspective, to reflect on their own experiences, and to make meaningful connections between: the past and the present, the global and the local, themselves and others. The museum moved to 215 Center Street in 2009 and has about 14,000 square feet space. Its collections are mainly artifacts from Chinese families in the United States in the past 200 years, including: news reports on Chinese people, faded signs, sewing machines, used washboards, irons that used to be heated by fire, hand-embroidered slippers, scales used for gold panning, some yellowed family photos etc. From the life of the Chinese during "Chinese Exclusion Act" in the United States to the present, you can imagine the blood and tears of the Chinese in the United States... The collection also highlights various fields where Chinese made great achievements, including: martial arts star Bruce Lee, the first Chinese-American state governor Gary Locke, the first Chinese-American Secretary of Labor Elaine Chao, cellist Yo-Yo Ma, the first Asian-American rapper Jing Ouyang who signed with a major U.S. record company…
It's unfortunate that On March 23, 2020, the collection warehouse of MOCA suffered a fire. Nearly 85,000 precious artifacts were soaked by water during the rescue process, making it difficult to restore.
Everyone carefully reviewed various collections in the museum one by one, felt the hardships of the Chinese Americans in those years, and was also moved by the spirit of the Chinese who struggled and reborn from the challenges. This is a place worth visiting for all Chinese. The younger generations need to understand the roots of residual issues from history, and make persistent efforts to open up a new chapter.
Memorial was performed by five characters with distinctive standpoints and personalities. It embodied the doubts, obstacles and beliefs encountered by Chinese-American designer Maya Lin when designing the Vietnam Veterans Memorial in the United States.